Digital Citizenship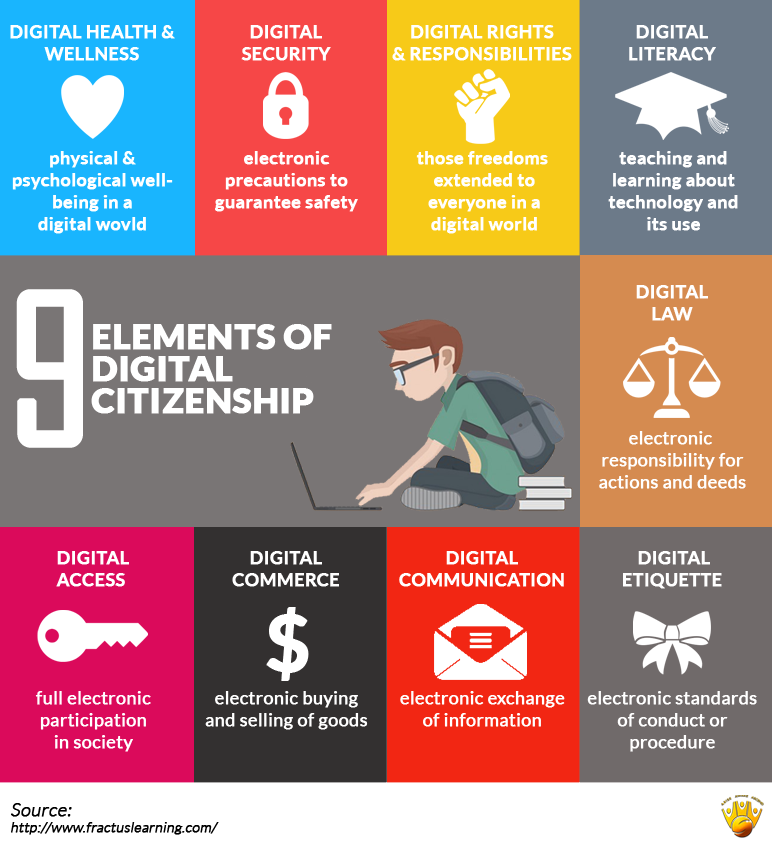 Teaching appropriate online use has moved away from the scare tactics of "Internet safety and online predators" and is moving towards more of a Digital Citizen mentality. All of us now hold dual citizenship, one in the real world in which we live, and the other in the virtual world in which we visit (well, sadly, some people spend way too much time in this online world...) The International Society for Technology in Education has stated that "teaching digital well-being doesn't mean providing students with a list of don'ts. It's about the do's – modeling and practicing skills that help young people become thoughtful, empathetic digital citizens who know how to use technology to learn and solve problems in their digital and physical communities." One goal of digital citizenship is to become mindful producers not just consumers during our time online.
The below resources have been compiled to help you and your students in your quest to become productive digital citizens.
Digital Citizenship Lessons and Student Forms

Grade-level resources that include teacher slides for direct instruction as well as Independent Forms for students to test their understanding of concepts. All of these resources are made available by the courtesy of the Washington County School District.
Games/Activities:
Education/Learning Sites:
digital citizenship, digital literacy, Internet safety, Online safety