Discover Ouelessebougou, West Africa (2; Social Studies)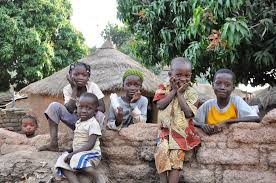 DESCRIPTION: Take your class on a field trip of a lifetime, without even leaving your classroom! Journey to Ouelessebougou (Way-less-ay-boo-goo), Mali. This kit's contents (trunk) are treasures to discover and friends just waiting to meet your students. The activities are aligned with second-grade social studies core objectives, but you are encouraged to explore ways to tie them to other areas of the curriculum. Some of the activities are standalone; others require using the Ouelessebougou Education Trunk, which includes artifacts, pictures, and explanations.
CONTENTS: Curriculum manual/activity guide, photos, maps, video, and artifacts. Artifacts include Kolon/Kolongalan, talking drum, boubou, gourd instrument, well dipper, mask, Malian toothbrush, soap, gourd dipper, toy, millet, jewelry, mudcloth, and flag.
GRADE/SUBJECT: 2nd Grade Social Studies
ADDITIONAL INFORMATION: Website