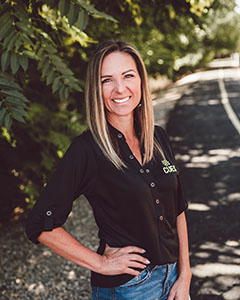 Jenny Blauer
Instructional Coach
About Jenny
---
For 26 years, Jenny Blauer has worked for South Sanpete School District as a Special Education Teacher, District Behavior Specialist, and district trainer for reading, behavior, and classroom strategies. She believes there is genius in ALL children and has spent her career collaborating with educators to create educational environments where they can grow physically, mentally, emotionally, and socially.
Jenny's educational background includes a MA in Educational Administration and a BA in K-12 Special Education. She also received her Severe Special Education Endorsement and Level 1 Reading Endorsement classes. She was recently hired by Snow College as an adjunct professor and will be teaching an Intro to Education class.
Jenny and her husband Anthony, have been married for 30 years. They have six children, three bonus children, three grandsons, and one granddaughter. Jenny enjoys being with her family, reading, warm weather, and Diet Coke.
---
[Back]