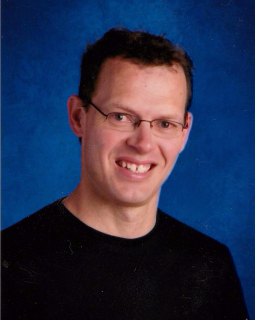 Position:

Technology Trainer
820 N Main Suite 3

Richfield

UT

84701

USA


This email address is being protected from spambots. You need JavaScript enabled to view it.

(435) 896-4469 x101
Download information as:
vCard
Brandon Harrison is excited to be the newest addition to the CUES team and serve the teachers and students of Central Utah. He was born and raised in Richfield, but has been gone for nearly twenty years. This is a sweet homecoming to the communities and people he loves.

Being raised in a home where both parents were educators influenced Brandon to go into education. He was able to see firsthand the joys and challenges of being a teacher. The joys outweighed the challenges. He received his undergraduate teaching degree from Utah State University, and then went on to earn a Masters of Education from Plymouth State University. For the past twelve years he has taught in the Murray City School District. Previous to that he was a teacher in a private elementary and public secondary school in the Dominican Republic.

He also spent three years in the Cache County School District working as a Student Mentor/Tutor and as an At Risk High School Teacher for the Youth in Custody Program. He enjoys teaching and loves seeing his students succeed.

Brandon delights in the time he spends with his family. He and his wife, Jennifer, are the parents of four young children. Play-Doh and Dr. Seuss are common household names. One of Brandon's favorite books is "I had Trouble in Getting to Solla Sollew." He appreciates the outdoors, and enjoys a great hike, camping, or taking a nice long run.