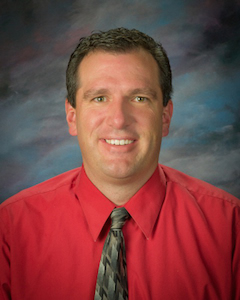 Position:

Director
820 N Main Suite 3

Richfield

UT

84701

USA


This email address is being protected from spambots. You need JavaScript enabled to view it.

(435) 896-4469 x100

(435) 896-4767

(435) 262-0897
Download information as:
vCard
Jason M. Strate has spent the majority of his life and career in rural Utah and understands the challenges that small districts face.

Jason is excited to accept the position of the Director of Central Utah Educational Services and looks forward to working with the CUES staff and those areas serviced by CUES.

Jason was born and raised in Spring City, Utah. He is the youngest of 3 boys, who are all educators. Jason graduated from North Sanpete High School in 1990. After serving a mission for his church, Jason began his education. Jason received an Associates of Science from Snow College, a Bachelors and Masters of Science through Utah State University, and an Administrator's License from Southern Utah University.

Jason began his career in education as a Technology Education teacher for Davis School District in 1998. In 2000, Jason was able to return to rural Utah when he accepted a position with North Sanpete School District. He taught Technology Education at North Sanpete Middle School for 3 years. He then spent 5 years at North Sanpete High School as a Technology & Multimedia teacher. In 2008 Jason was named the Assistant Principal of North Sanpete High School. In 2010 he accepted his current position as Principal of North Sanpete Middle School.

Jason and his wife Julie are the parents of 4 children, 1 boy and 3 girls. Jason is active in his church and community. Jason currently spends most of his free time following his children with their many activities. He also enjoys the outdoors, hunting, fishing, camping, & hiking.